IRCTC agents are authorized agents who assist travelers in booking train tickets for their journeys. These agents act as the bridge between passengers and the IRCTC's online ticketing system. They offer a wide range of services, from helping passengers find available trains to checking seat availability, making reservations, and issuing tickets on behalf of their clients. To do this, IRCTC agents have special access to a dedicated portal provided by the IRCTC itself, and they earn a commission for their services.  What's more, unlike personal IDs that can book a maximum of 6 tickets, IRCTC agents can book an unlimited number of tickets.
How to become an IRCTC agent?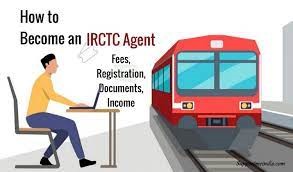 Any individual can make an online application for the IRCTC agency and become an IRCTC agent by following the below-given steps:
Download the Biznext Mobile Application:
Your journey begins by downloading the Biznext mobile application from the Google Play Store. This authorized app is your gateway to making an online application to become an IRCTC agent.
Complete the Sign-up and E-KYC Process:
Once you've downloaded the app, complete the sign-up process by providing the required details. This may include your personal information and contact details. Additionally, you'll need to undergo an E-KYC (Electronic Know Your Customer) process, where your identity and address are electronically verified using documents such as Aadhaar and PAN cards. This step is crucial for security and compliance.
Activate the IRCTC Service:
After successfully completing your sign-up and E-KYC processes, log in to the Biznext app. Within the app's service panel, you'll find an option to activate the IRCTC service. Activate this service to unlock the full functionality needed to book train tickets on behalf of passengers.
Training and Support:
If you ever find yourself in need of guidance or training on how to effectively use the IRCTC service through the Biznext app, don't worry! A dedicated support line at 022 42123123 is there to assist you. They can provide guidance, address any queries you might have, and offer training to ensure you can make the most of the platform and maximize your income potential.
What are the benefits of becoming an IRCTC agent?
 Becoming an IRCTC agent opens doors to a world of opportunities and rewards, including:
Lucrative Commission: IRCTC agents can earn up to 35,000 rupees every month by providing top-notch train ticket booking services to their customers.
Flexibility: As an IRCTC agent, you have the freedom to work at your own pace and on your schedule. This flexibility is particularly appealing to individuals seeking part-time or freelance opportunities.
Low Capital Investment: To become an IRCTC agent, all you need to invest is a one-time application fee, typically around 2000 rupees, with no additional setup costs.
Unlimited Ticket Booking: While personal IDs are limited to booking a maximum of 6 tickets, an IRCTC agent can book an unlimited number of tickets. This means you can serve a larger clientele and increase your earning potential. Becoming an IRCTC agent is a great way to help people book train tickets and earn money at the same time. You'll earn a commission for every ticket you help book, and you'll be making travel easier for others. It's a simple and rewarding way to be part of the travel world.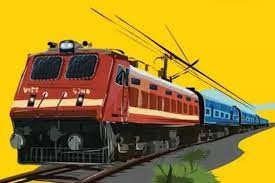 Along with IRCTC,you can get 15+ other free services and earn lucrative commissions on the same: Bizext offers a wide range of complimentary services like AEPS, domestic money transfer, mobile recharge, electric bill payments, cash collection, QR code, and much more to anyone who creates their ID on Biznext portal. By offering these services in your shop along with IRCTC you get the opportunity to not only enhance customer service but also earn instant and lucrative commissions on each transaction.
In conclusion, becoming an IRCTC agent is not just a career choice; it's an adventure that combines earning potential with the satisfaction of making travel accessible and convenient for countless passengers. With Biznext, you can supercharge your opportunities by offering a diverse range of complimentary services alongside IRCTC. From AEPS and domestic money transfers to mobile recharge, electric bill payments, cash collection, and more, you'll become a one-stop shop for customer convenience.
So, why wait? Join the league of agents who are not just changing the way people travel but also enhancing their lives, one ticket at a time. One can start their own business or add to their incomes just by enrolling in Biznext. Start today!