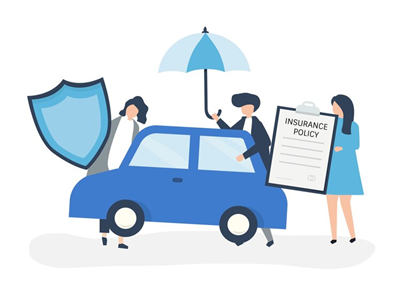 Whether it's a car or a motorcycle, every motor vehicle owner in the country is required by law to have insurance coverage. The increasing number of vehicles in India has created an opportunity for individuals seeking a rewarding career in the insurance sector. Becoming a motor vehicle insurance agent, or a bike insurance agent, is a lucrative career choice, with great earnings.
As a motor vehicle insurance agent, your job is not limited to selling policies. It's about building trust, providing guidance, and ensuring that individuals and families are adequately protected in the face of uncertainties. As a bike insurance agent, you will become a trusted advisor, helping motorbike owners find the right coverage that suits their needs and budget.
An insurance agent's role is not only financially rewarding but also carries a sense of responsibility towards the community, making it a career that offers both personal and professional fulfillment.
Why Choose a Career as a Motor Vehicle Insurance Agent?

Before we delve into the specifics of becoming an insurance agent, it's essential to understand the significance of this profession and why it's an attractive career option:
Growing Demand: India's growing economy and rising disposable incomes have led to an increased appetite for motor vehicles. This, in turn, has boosted the demand for insurance coverage, making it a stable and growing industry.
Income Potential: As an insurance agent, you have the opportunity to earn a commission on policies you sell. Your income potential is directly related to your sales skills and the number of policies you can secure.
Job Flexibility: Insurance agents often enjoy a flexible work schedule, allowing them to balance their professional and personal lives effectively.
Helping Others: Being an insurance agent means you're helping people protect their assets and secure their financial futures, making it a rewarding profession.
Steady Demand: With the increasing number of vehicles on the road and the legal requirement for insurance coverage, the demand for motor insurance remains steady. This ensures a stable customer base and a continuous need for insurance services.
Entrepreneurial Opportunities: As an insurance agent, you can operate as an independent agent, allowing you to build your own business and brand. This aspect enables you to take control of your career and income potential.
How to become a motor insurance agent?
In order to become a motor insurance agent, follow below given 5 steps:
1)      Sign up with Biznext
2)      Complete your process of E-KYC
3)      Activate the motor insurance service from the service panel on right hand side
4)      In-case of any confusion, you can contact us at – 022 42123123
5)      Start offering insurance services to earn on time commission.
Biznext provides a platform to the insurance agent where he can choose from multiple options with all price ranges and various damage covers to provide a spectrum of choices to the customer so that they can pick the plan best suited to their needs. Become a motor insurance agent in India with Biznext and earn a higher commission! Being a vehicle Insurance agent offers a range of financial and professional benefits. It's a career that provides a steady income, flexibility, and the opportunity to make a positive impact on the lives of individuals and businesses by helping them protect their assets and secure their future.