Kirana shops are often found at the heart of local communities; they have long been integral to India's retail landscape. These small, neighborhood stores make their living by catering to customers' daily needs by providing a wide range of essential commodities and household items.
Kirana shop owners make a fixed amount of money every month (With a fixed inflow of customers) with little increase in their profit ratio for many years. Kirana shop owners can however make some efforts and provide the below listed services at their local shop to increase their earnings by 30,000 to 60,000 rupees every month! These services can be added at the click of a button with minimal investment and will maximize the customer base and convert their Kirana store into a mini Bank using these methods.
Cash Withdrawal through AEPS
Kirana shop owners can start providing the service of cash withdrawal to their existing customers through Aadhar enabled payment system- a government scheme to aid financial inclusion.
What is AEPS(Aadhar Enabled payment service)? And how do Kirana shop owners earn more from this?
AEPS is a secure and convenient payment system that enables individuals to access their bank accounts and perform a variety of banking transactions using only their Aadhaar number and biometric authentication. This service has become increasingly popular in India, particularly in rural areas where access to traditional banking services is limited.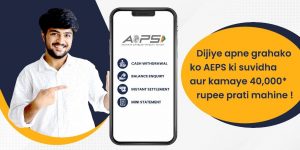 Here, the Kirana shop owners can start and provide an additional service to their existing customers and earn a fixed amount per transaction. Introducing a new service in their existing shop will help them to attract more customers.
Convert your store into an ATM using a Micro ATM machine
Using a small handheld Micro ATM machine, Kirana shop owners can now convert their store into an ATM! It will make full utilization of the cash in-store. Moreover, the Micro ATM machine can double up as a POS machine and the store will be able to accept debit card payments. An increase in walk-in customers due to the ATM along with a commission earned for every transaction made on the Micro ATM, the Micro ATM machine will only add to your income.
Provide Bill Payment, Mobile Recharge, and other Utility Payments
Since the Kirana stores have a massive inflow of customers, they can start offering the service of utility bill payments like mobile recharge, electricity bill payment, gas bill payments, DTH recharge, etc. to their existing customers.
Kirana shop owners can start offering these services without any additional cost and in return can earn lucrative commissions.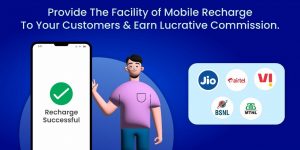 Pan card is one of the most lucrative services that any Kirana shop owner can offer to earn up to 30,000 rupees every month.
Kirana shop owners can do a partnership with Biznext and start their pan card service business, just in a day. These Pan cards can be made in 2 working days without having to send any physical documents. Isn't that great?
How can Kirana shop owners start providing the above services to their customers and earn up to 40,000 rs as additional revenue?
Any Kirana shop owner can start the services as mentioned above by following the below-mentioned steps:
Sign up with Biznext for FREE
Complete your process of EKYC
Activate the services of your choice from the service panel
Voila! You are all set and can start offering the services to your customers!
To know more about these services in detail, you can contact Biznext at 022 42123123